Detail overview
Description
Anti-aging booster with hyaluronic acid. The hyaluronic acid provides deep skin hydration, contributing to diminishing lines. Biotechnologically modified form of folic acid increases the rejuvenating effect reducing wrinkles and protecting the skin from environmental stress factors. Rich in polysaccharides, the extracts of fucus and kelp have soothing and antioxidant action.
Regular use of the booster makes the skin smooth and radiant!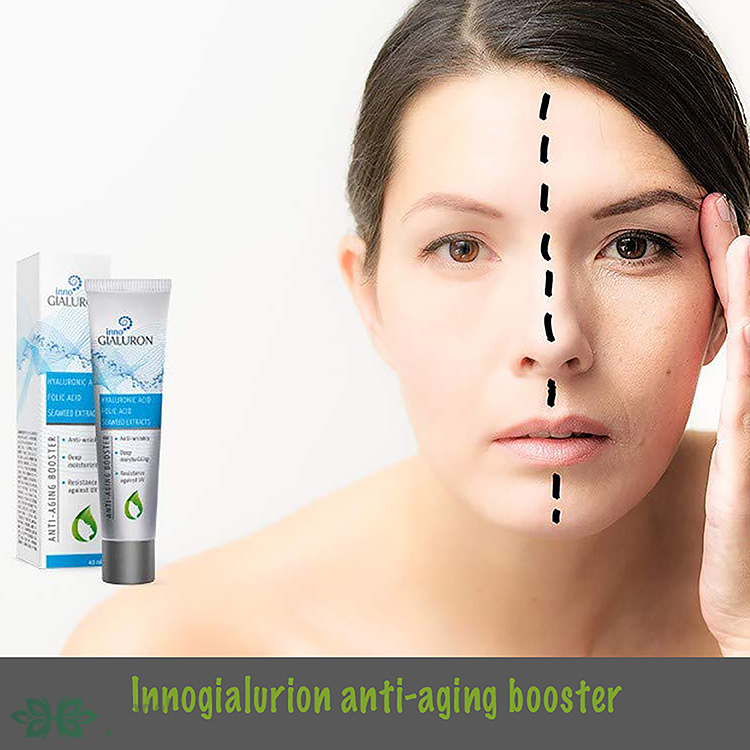 Active ingredients
Hyaluronic acid; Folic acid; Seaweed extracts.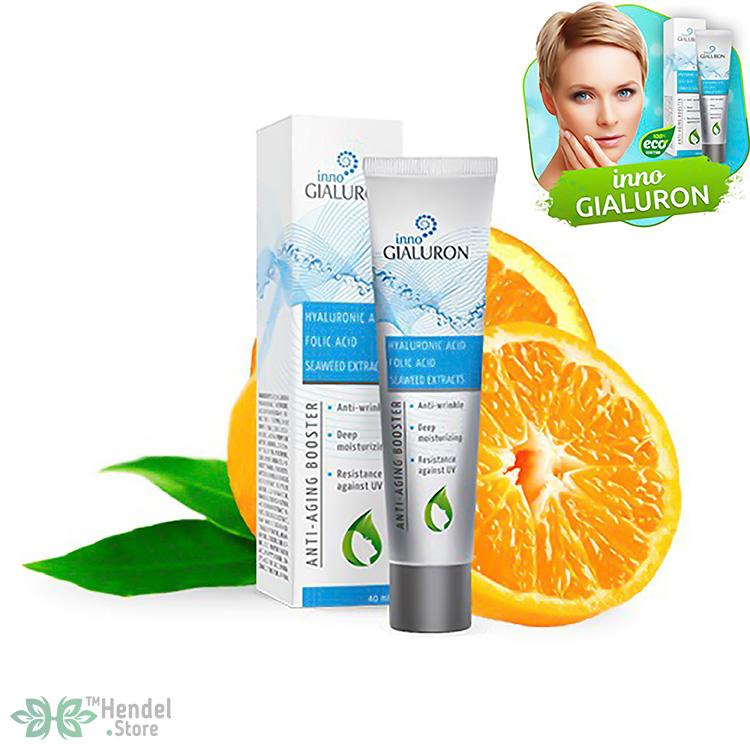 Mode of application
Apply a small amount on cleansed skin of the face, neck, eyelids or the back of the hands. Use in the morning and / or in the evening.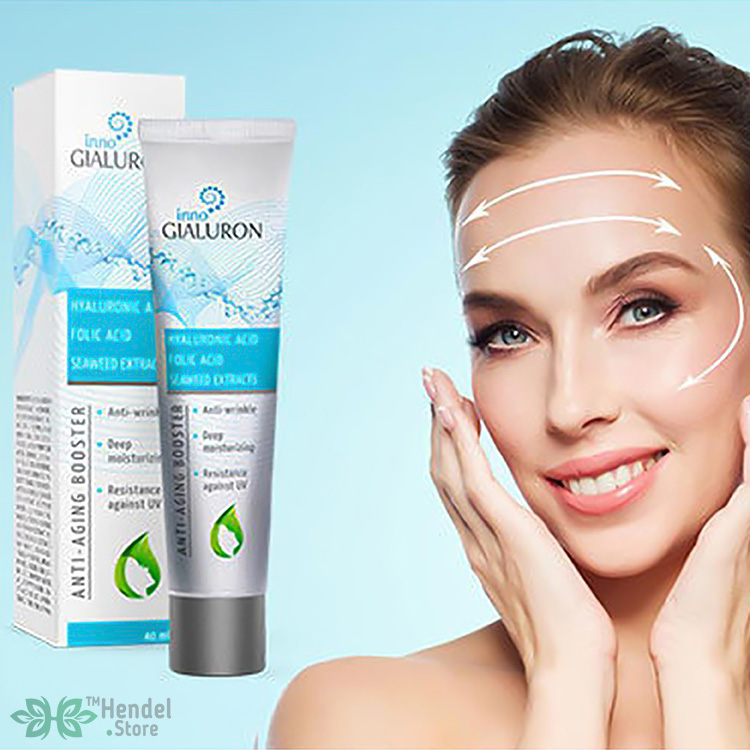 Product form/Packaging
40 ml tube.
Shelf life
24 months.